In our quest to educate our MHH family about luxury handbags, we have had to also highlight how enormous the counterfeit industry really is. We bring you Part 8 of our #HauteMoneyMonday series on the dangers of shopping through unverified channels or via "boutiques" on social media. 
A big thank you to Wondermika for sharing Lily's story. 
WONDERMIKA receives e-mails from their readers every day asking them to help authenticate their designer bags and 99% of the bags in question turn out to be counterfeit. Bags are most often bought from third party websites or Instagram and Facebook stores, which provides little or no recourse to the purchaser. 
Follow the correspondence and take note of the way Lilly ended up in this really horrible situation. We always go by this: "If it sounds too good to be true, it probably is"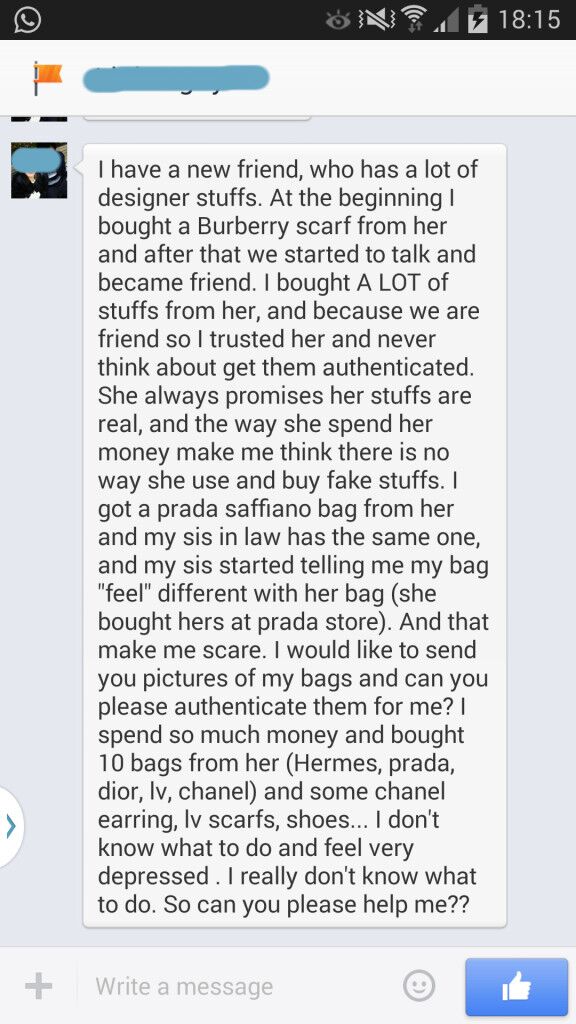 The Prada Bag she bought from her friend was a counterfeit!! The fonts used were inaccurate and a lot of the logo detail was missing. The 'leather' also looked far too stiff when compared to authentic Saffiano leather.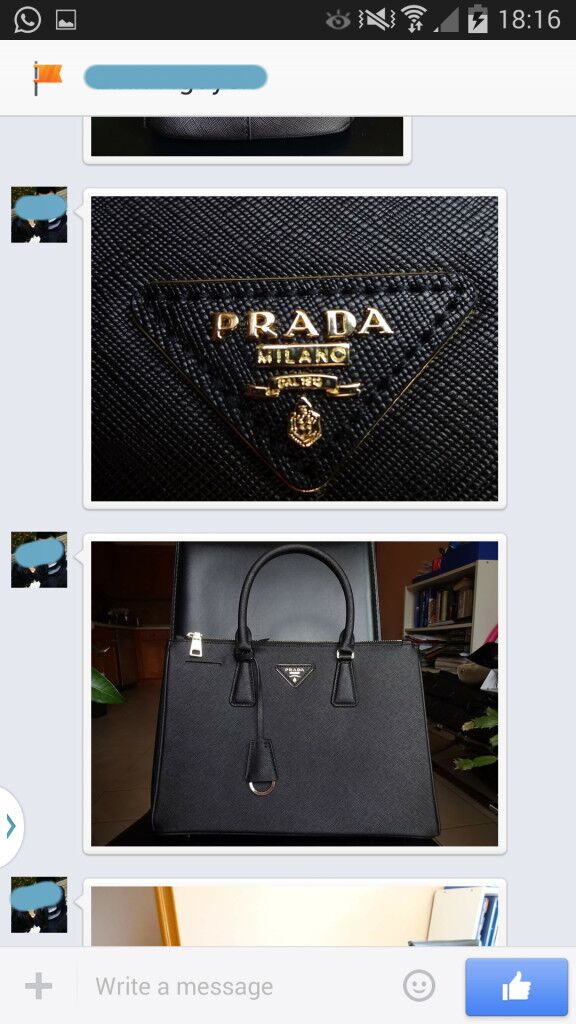 To add insult to injury, Lilly then added that she bought a Lady Dior from the same person...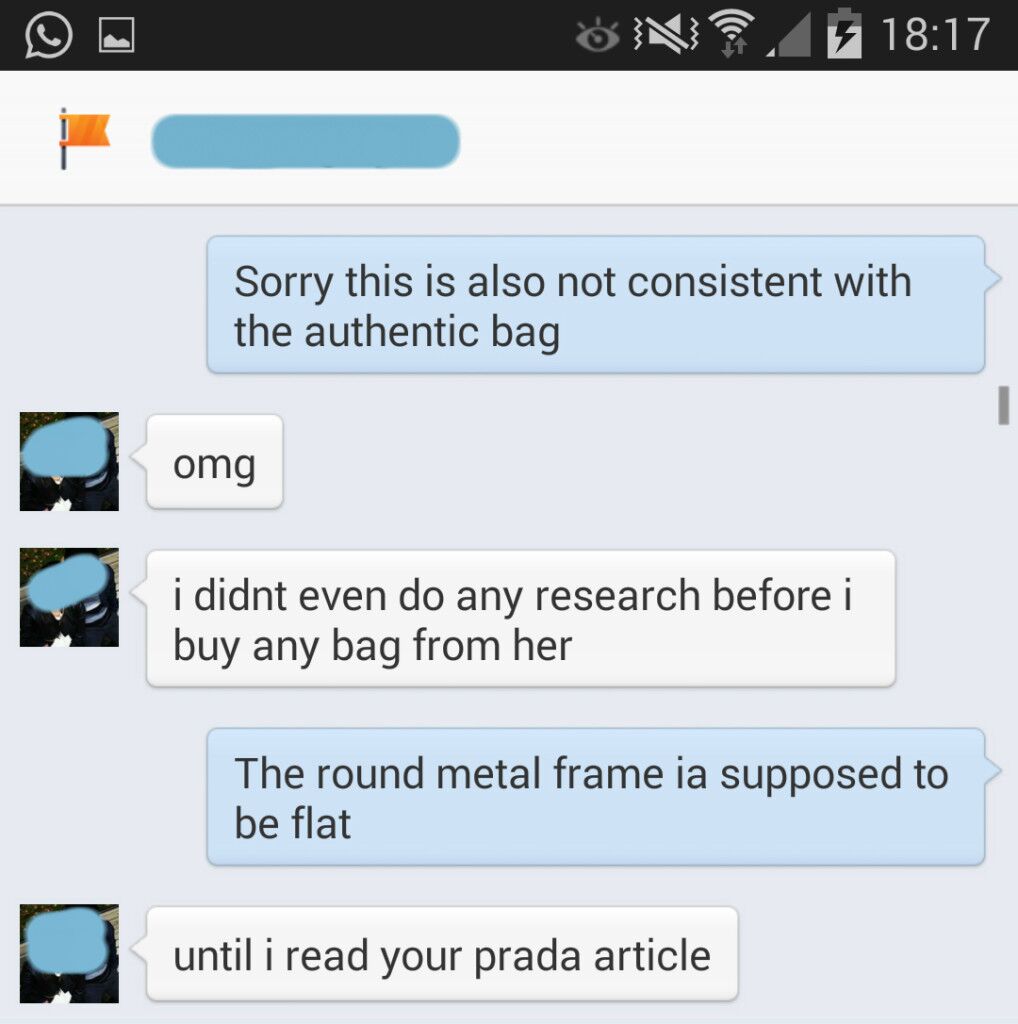 Let's continue Lilly's saga!
In her haste to take advantage of the "good deals", she was being offered, Lilly bought a Chanel Wallet on Chain (WOC).
To the untrained eye, it looked great, but upon further inspection, the team spotted that the rainbow on the authentication card, which indicated it was counterfeit :(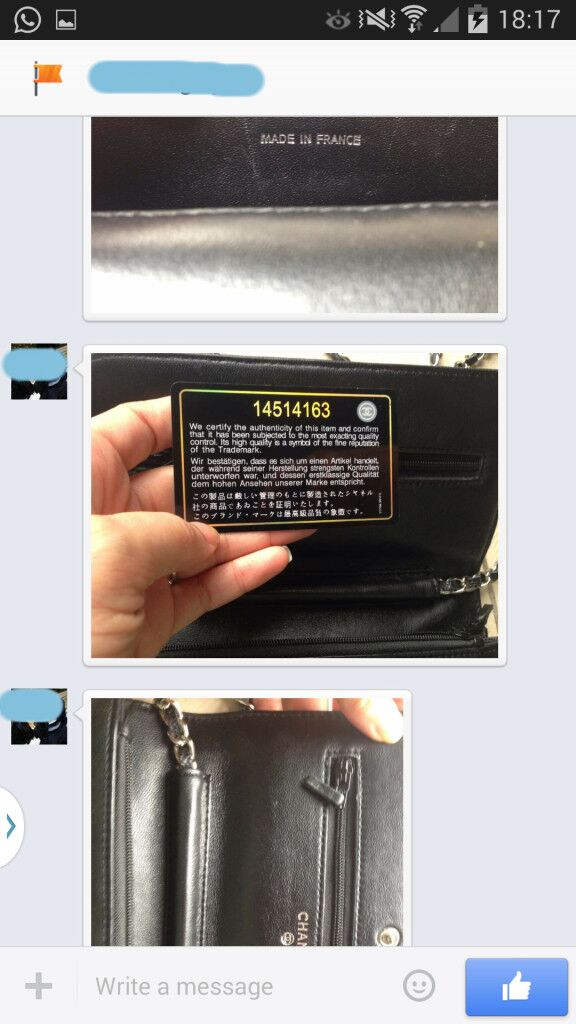 Even if a bag comes with an "authenticity card", it does not mean that the bag itself is authentic. In some cases, the card itself may be authentic but the accompanying bag is counterfeit. It is a sad and ugly truth but it is the reality of this dark industry.
We have actually caught people trying to sell counterfeit bags with genuine authenticity cards so this is not fear-mongering on our part at all.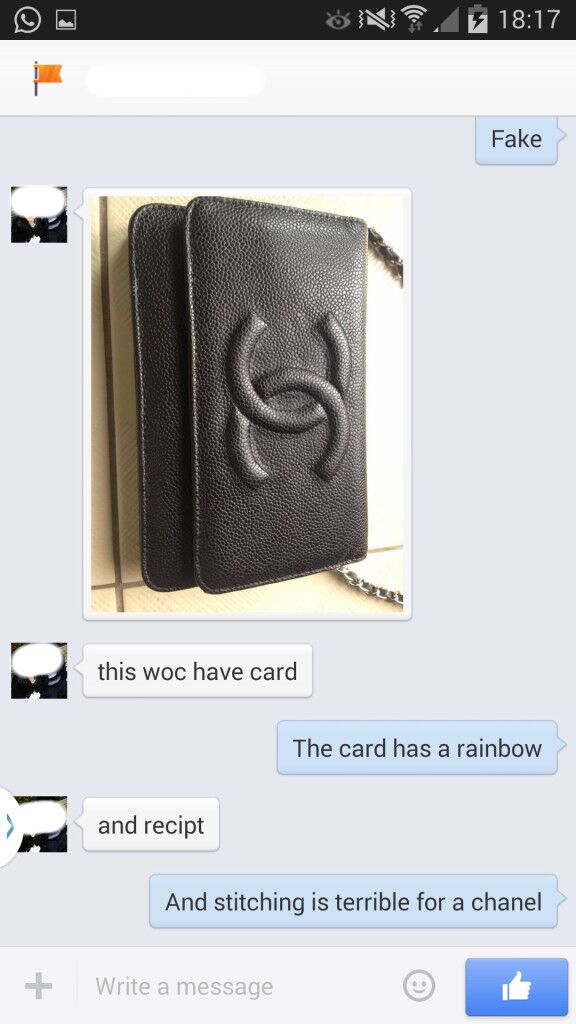 THE LOUIS VUITTON ALMA BB in the picture below was another replica handbag that was sold to Lilly. If you look closely, you will notice that the 'L' on the Louis Vuitton stamp is in the wrong place entirely. That is just one of the many signs that the bag is counterfeit.
The devil is in the detail: check, double check, and triple check the alignment, hardware, stitching and lining of the item you are interested in buying.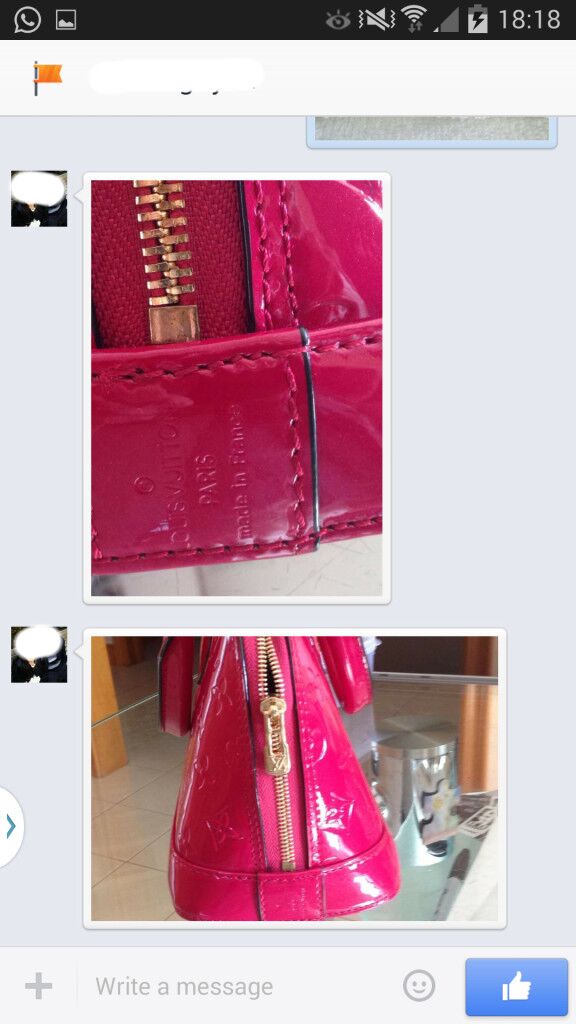 THE LOUIS VUITTON CAPUCINES below is also off-shaped and the proportions are incorrect.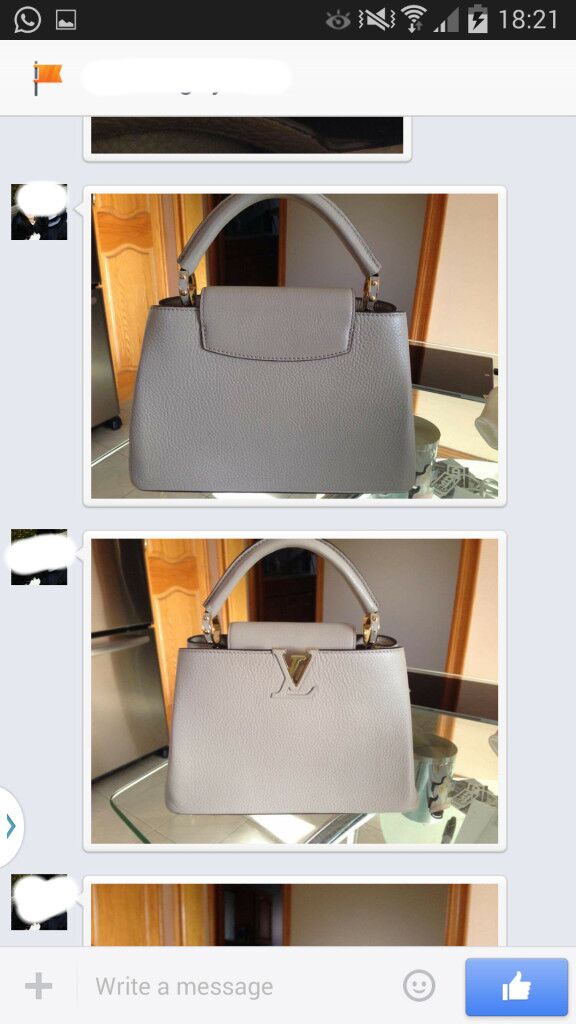 Lilly was planning to take this bag to a Louis Vuitton store to fix the broken handle on her bag. Again, alarm bells should be sounded immediately if a new handbag has these kinds of manufacturing issues. Authentic handbags are durable and are made to exacting standards.
Something else that struck us as strange was the fact that Lilly's friend had absolutely no social media presence whatsoever. An authentic reseller of luxury goods would not operate in the shadows, so behaviour like this is also a giveaway sign that something isn't quite right. 
If you have a shopping nightmare that you would like to warn others about, send us an email or get in touch via our social media platforms. 
Authenticate before buying so you don't end up crying. 
That's all from us #MHHFamily!!! See you soon for another instalment of #HauteMoneyMonday